Intro to Critical Literacy: Constructing an Intersectional Worldview (Bundled Set)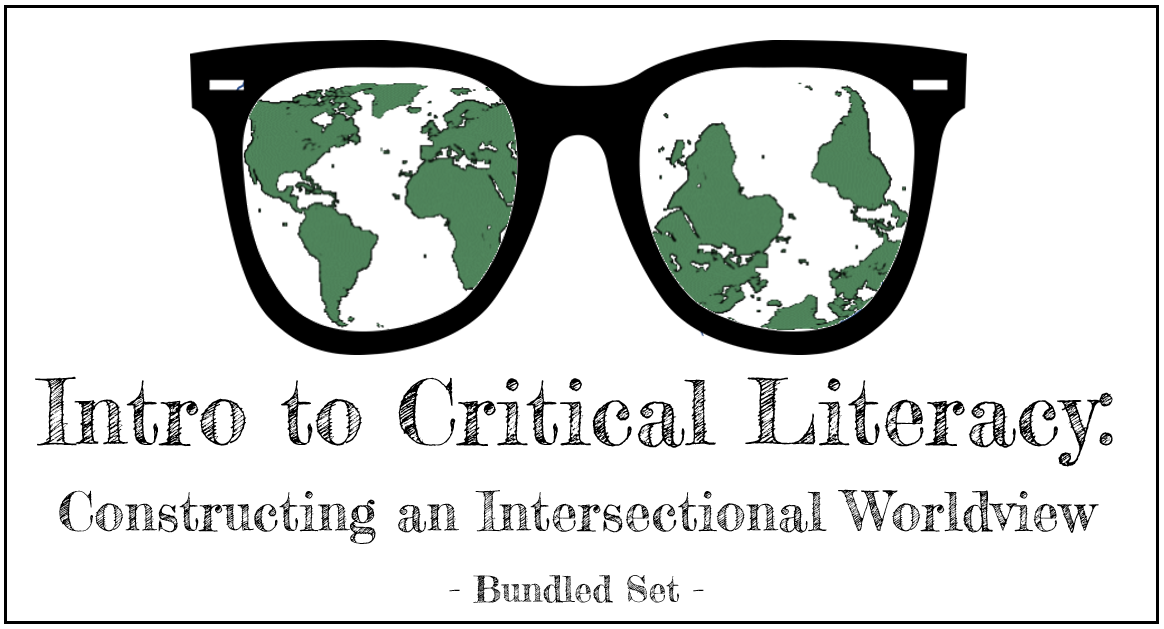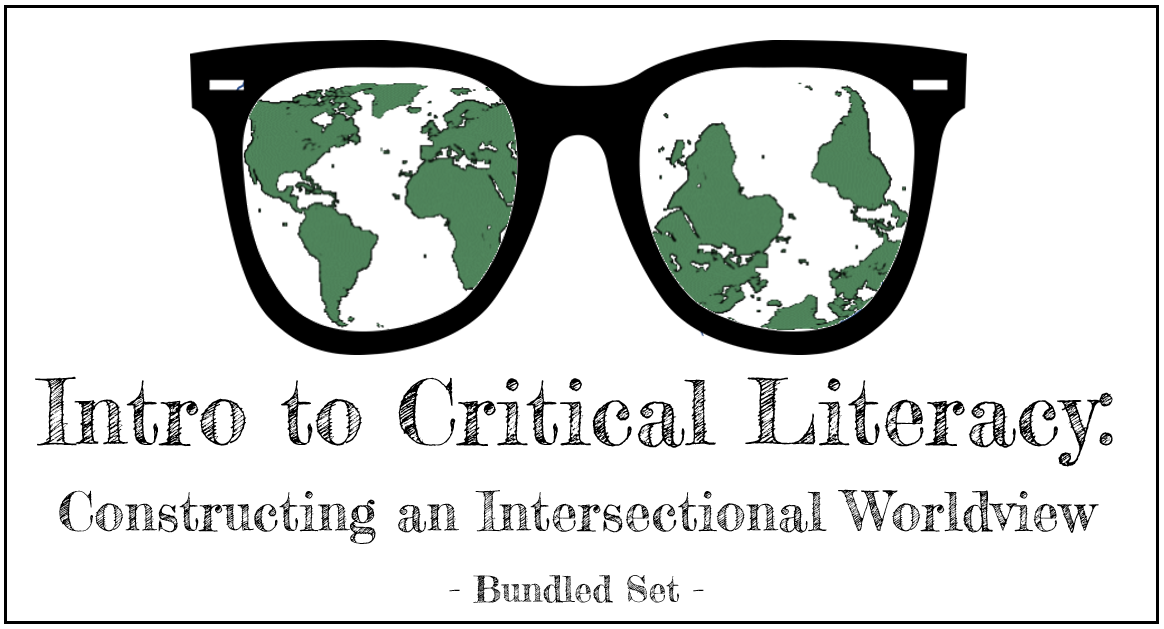 Intro to Critical Literacy: Constructing an Intersectional Worldview (Bundled Set)
Over 75 Lesson Packets: Bundles 5 Units including Vocabulary of Oppression & Worldview, Race, Class, Gender, & Intersectionality.
Click Below to Purchase a Single Teacher License: Teacher's (including tutors and home school educators) can purchase a personal, single teacher, non-transferable license to print copies and use curriculum solely with their students. For other multiple use and school licenses please click here.
The Details
What Does This Full Curriculum Set Cover?
This set is designed to build an intersectional worldview, critical literacy skills, and change agents through rigorous close readings on topics that build towards an intersectional worldview, and extension activities pushing scholars to apply their understandings of text to their personal identity and their immediate world. This set covers an introduction to the vocabulary of oppression and worldview (Unit 1), an introduction to Race in the U.S. (Unit 2), Class (Unit 3), Gender (Unit 4), and Intersectionality (Unit 5).
Who is This Curriculum Set Designed For?
This Curriculum Set is designed for high school and junior college scholars (readings range in level from 9th grade through college), though it can be adapted for middle school scholars and adult professional development. Intro to Critical Literacy: Constructing an Intersectional Worldview provides the perfect introduction to any Social Studies, English Language Arts or Elective course rooted in social justice.
What is Included in This Curriculum Set?
This set includes a total of 75 individual lesson plan packets. It is divided into five units, and each unit contains 15 lessons plan packets. Each close reading and introductory lesson packets include a student packet (with a Do First, Close Reading with Text Dependent Questions, Exit Ticket, and Extension Activity) as well as a teacher packet with exemplar answers for every question.
For Details on Each Unit Contained in this Set Click Below